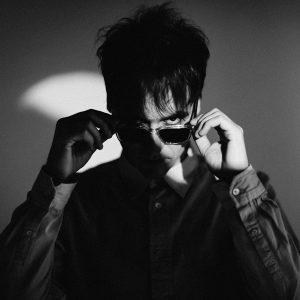 TIMOTHY MOORE
Timothy Moore is an Anglo-Italian performing artist, singer, composer, author and musician. He grew up between Italy and England. Son of an English mother and an Italian father, London and Milan are his two main hometowns. After living for about 13 years in Barcelona, which he considers his third hometown, he is now based in Italy again.
His musical passion began at an early age. As a child he used to listen to English musical bedtime stories and classical music. Both his parents played the piano and loved music and arts in general. He soon started to play around at home on the grand piano and took piano lessons. Once he discovered Queen and Freddie Mercury everything changed: he realized that music wasn't just the soundtrack of his life, but his true purpose in life. Since then, he took up other instruments such as the guitar and the bass, among others, and also started to write songs and music. As a teenager he formed various bands for which he composed the songs and music and took the role of frontman.
Subsequently he developed an interest in the more technical aspects of the musical world as well, especially studio production; this choice lead him to move to Barcelona in 2005 to study the subject.
In love with the city, he decided to make it his home and form a power band called MOOD, releasing the album "Electric Overdose" (Ventilador Music, 2014) and then touring in nine countries including Brazil, Canada and most of Europe. 
After the long experience with MOOD, it was time for a change. Timothy's music definitely takes inspiration from the heyday of Brit Pop, with a punk and classic rock twist, as well as reggae and soul. This mixed musical background is one the reasons for the uniqueness of his music. He believes that genres are just labels and that a good song is a good song whether you play it with loud electric guitars or with a jazzy feel!
Three years ago he moved back to Italy and started his solo career releasing his first solo album "Where Dreams Are Made" (Our Time, 2019). The campaign, based on the three singles "The Rain", "5 In The Morning" and "Lost At Sea", received enthusiastic feedback by Italian media; "5 In The Morning" was played on national radios and the video was broadcast on VH-1, where he was invited for an unplugged session. The album reached international audiences in the USA, Chile, as well as other countries.
He is now about to release his second solo album with the newborn label SPACE IS THE PLACE.