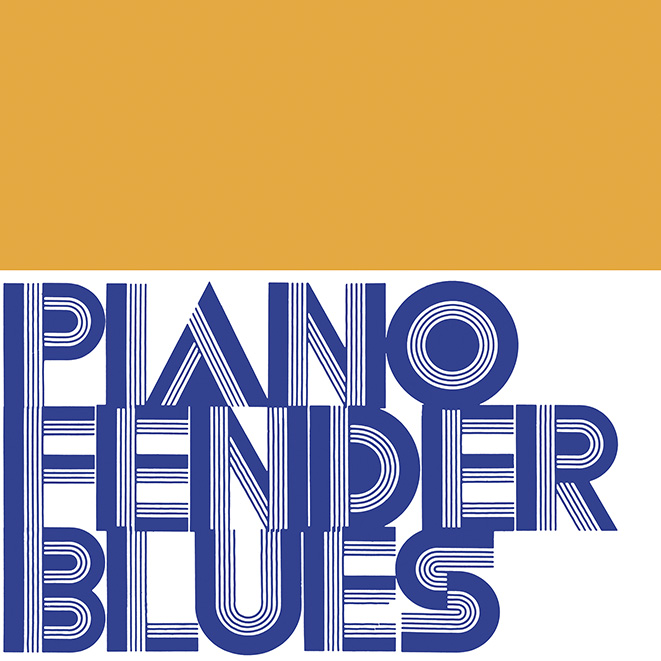 LP | DIALP917 | 8018344499178
CD | DIACD917 | 8018344399171
ROVI (PIERO UMILIANI)
Pianofender Blues
Sounding almost as though Tortoise and Stereolab had joined forces to play jazz, Piero Umiliani described his 1975 LP, Piano Fenderblues, as "Music with a modern but discreet sound". Recorded by an ensemble comprising two electric pianos (Fender and Wurlitzer), bass, piano, drums, and percussion, the album encounters the famed Florentine composer stretching out into territories that stand slightly apart from his most widely celebrated efforts and avant-garde experimentations.
Released under the moniker Rovi by Umiliani's own Omicron imprint, at first glance Pianofender Blues appear to be what the literalness of its title describes, a bluesy excursion driven by electric piano. At a closer listen, the album's 'light', 'easy listening' repertoire – orbiting around the melancholic tones produced by the famous keyboard – reveals a startling level of complexity and tension, that highlights the composer's remarkable versatility.
Funky and smooth, darting to and from like elevator music on the high seas, Piano Fenderblues is a fascinating and startling listen – revealing its depths slowly over time – embedded in what might be misunderstood as one of Umiliani's more accessible works. Dialogo's beautiful, fully-authorized vinyl and CD reissues of this strange wonder – the first since its original 1975 release, beautifully remastered from the original analogue master tapes – further expands our understanding and approach to one of Italian music's most radical and complex minds, and is an absolute must for any fan of this unparalleled era of the country's library music and soundtrack triumphs.
Tracklist LP:
A1 Proposal 2:42
A2 Darling 3:14
A3 Honey Moon 4:36
A4 Jolly 2:26
A5 Pianofender Blues 3:25
A6 Good Job 2:59
B1 Medium Cool 3:34
B2 Gardens 3:23
B3 Sweet Conversation 3:36
B4 Dark Blues 3:22
B5 Just Now 2:30
B6 Atmosphere 3:43
Tracklist CD:
01 Proposal 2:42
02 Darling 3:14
03 Honey Moon 4:36
04 Jolly 2:26
05 Pianofender Blues 3:25
06 Good Job 2:59
07 Medium Cool 3:34
08 Gardens 3:23
09 Sweet Conversation 3:36
10 Dark Blues 3:22
11 Just Now 2:30
12 Atmosphere 3:43