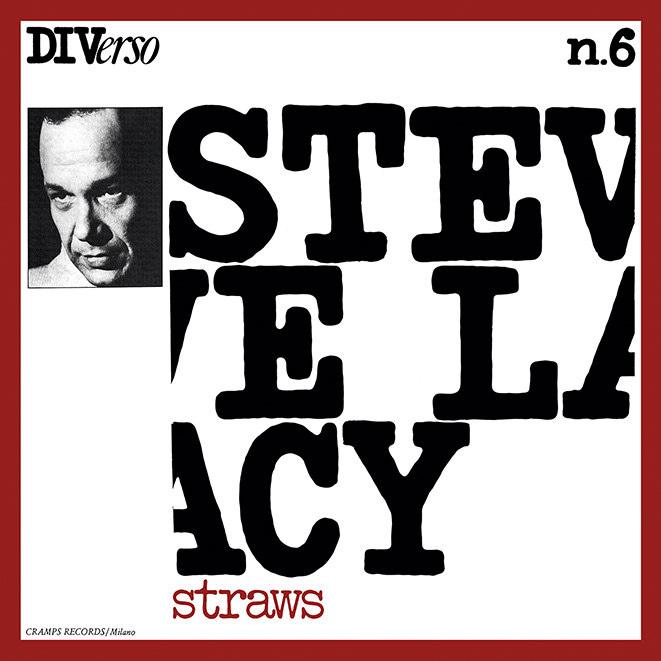 LP | DIALP916 | 8018344399164
STEVE LACY
Straws
First emerging during the mid 1950s, saxophonist and composer, Steve Lacy (1934 – 2004), has long been regarded as one of the most important contributors to 20th Century musical canon, producing groundbreaking records with Cecil Taylor, Don Cherry, Thelonious Monk, Kenny Burrell, The Jazz Composer's Orchestra, Alan Silva, Roswell Rudd, Globe Unity Orchestra, ICP Orchestra, Miles Davis, and numerous others. An early adopter of free improvisation and experimental forms of jazz, despite his incredible catalog of collaborations, it is Lacy's work as a solo artist and band leader that towers above the rest.

Released in 1977, Straws encounters Lacy more than two decades into his professional career, brimming with confidence, versatility, and at the top of his game, building on the back of an incredibly prolific period of recording that grew from his move to Paris in 1970, where he remained for the bulk of his remaining years. The album, sparse and visionary, features six individual works – two solo pieces, two with celeste accompaniment, and two tape collages – dedicated to figures from various disciples of the arts, Brion Gysin, Janis Joplin, Art Tatum, Marilyn Monroe, Igor Stravinsky, and his wife, the singer Irene Aebi. Easily among the most adventurous of Lacy's output from the period, Straws deftly rises to the demands of each challenging venture, creating something entirely brave, singular and visionary from clusters of tone, airy spaces, deconstructed melodic structures, playful moments, and truly radical dialogs with himself.

Freejazz that's not quit freejazz, and experimental music as it should be understood and rarely is, Straws, heard more than fourty years after it first emerged, heaves with life, and stands as a potent reminder of what a powerful creative voice Lacy was. It's absolutely incredible and engrossing from the first note to the last. This first-time vinyl reissue from Dialogo comes in a beautifully produced sleeve that faithful reproduces the original cover artwork and inner sleeve. A must for fans of Cramps, Lacy, or experimental music and freejazz at large.
Tracklist LP:
A1 Pinochle 6:15
A2 Straws 4:53
A3 Hemline 4:58
A4 Bound 5:25
B1 Feline 6:47
B2 The Rise 13:40