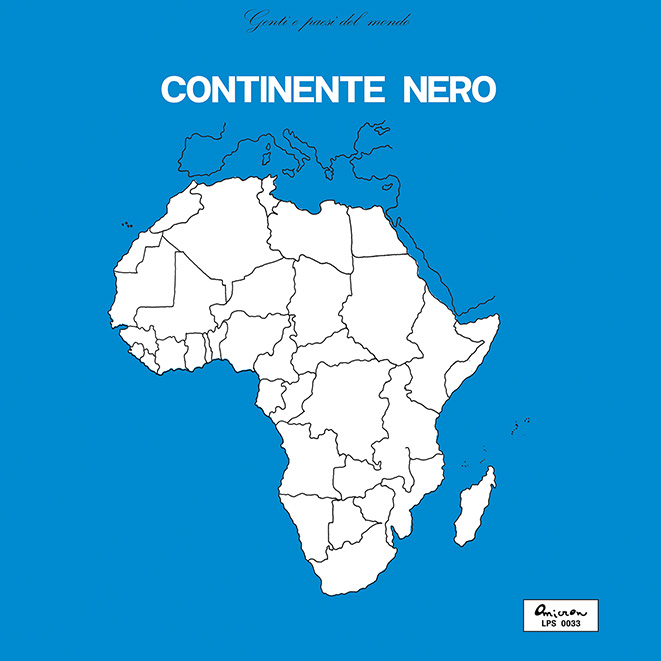 LP | DIALP918 | 8018344499185
CD | DIACD918 | 8018344399188
PIERO UMILIANI
Continente Nero
Released three years later in 1975, "Continente Nero" – issued by the composer's Omicronis imprint – is the perfect complement to "Africa". Where the former channeled sounds and influences drawn from the African diaspora into decidedly abstract terms, with "Continente Nero" Umiliani pays a similar homage by incorporating a vast pallet of rhythmic variations into a visionary rethinking of the idiom of jazz, channeling Fela Kuti, Art Ensemble of Chicago, John Coltrane, Max Roach, Charles Mingus, Freddie Hubbard, and hundreds of others into a free-flowing vessel that's entirely his own.
Chugging and free flowing, driven by tonal and rhythmic depth that only large bands can achieve, "Continente Nero" possesses such a remarkable sense of emotiveness and creative honesty that the fact that it was made for use in films, rather than being issued within the broader context of jazz, seems to defy reason. It easily stands among the greatest documents of the idiom to have emerged from Italy during any period.
Closely related to multiple threads of spiritual jazz that were emerging within the United States during roughly the same period, the band locks in and plows forward with African tinged melodies and carefully orchestrated distances, guided Umiliani's startling vision, repetitive structures – often bordering on the minimalistic – and unique rhythmic sensibility that runs like a river beneath it all, sending the listener plunging into a deeply personal, imagined world; a hypothetical forth world concept of jazz.
Impossible to sum up, "Continente Nero" is incredible from start to finish. Long deserving of wide recognition, if not outright celebration, Dialogo's reissue of this masterpiece is nothing short of momentous event. Pressed onto glorious vinyl, the format for which it was conceived, remastered from the original analogue master tapes, and housed in a sleeve that immaculately reproduces the album's stunning, original cover design and also include a obi-strip.
Tracklist LP:
A1 Rivoluzionari 3:19
A2 Nel Villaggio 2:32
A3 Nuove Realtà 2:50
A4 Antiche Tradizioni 2:50
A5 Nuovi Fermenti 1:46
A6 Sole Percussioni 2:49
A7 Piffero Africano 1:47
A8 Continente Nero 1:50
B1 Riscossa 3:08
B2 Ultimo Stregone 2:20
B3 Continente Nero 2:16
B4 Preparativi 2:44
B5 Oasi 2:41
B6 Tribalismo 2:33
B7 Giorno di Mercato 3:53
B8 Flauto Africano 1:29
Tracklist CD:
01 Rivoluzionari 3:19
02 Nel Villaggio 2:32
03 Nuove Realtà 2:50
04 Antiche Tradizioni 2:50
05 Nuovi Fermenti 1:46
06 Sole Percussioni 2:49
07 Piffero Africano 1:47
08 Continente Nero 1:50
09 Riscossa 3:08
10 Ultimo Stregone 2:20
11 Continente Nero 2:16
12 Preparativi 2:44
13 Oasi 2:41
14 Tribalismo 2:33
15 Giorno di Mercato 3:53
16 Flauto Africano 1:29