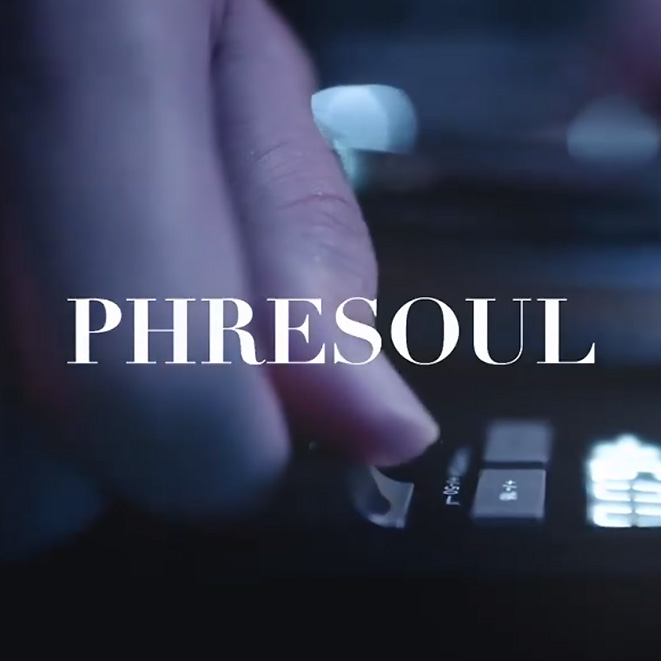 PHRESOUL
Studio Session
Phresoul are back! After The World Was Made Phresh (2019), Hyperjazz Records is now keen to present
three new instrumental tracks by one of the most interesting bands in the actual music scene. Unusually for
the label, this work is a video shooting recorded in Fattorie Acustiche Studio, Reggio Emilia. A new format
that blends music, video, and the real act/art of "doing music".
'Brazilian Nightmare', 'Arnold', and 'A16' are three instrumental tracks that perfectly embody the desire for
exploration and never-ending evolving of the Italian duo. This time, Phresoul went into the vast world of
sampling – involving the deejay and scratcher TJ Scratchavite – and they tried to recreate a hybrid
synthesis of analog and digital grooves. Phresoul | Studio Session is a sort of limbo, which perfectly reflects
Hyperjazz's intentions to define a new way of conceiving rhythmic music in the currents times.
Out on 23rd of July 2021, it will be available also in all digital platforms and Bandcamp.

Phresoul
Phresoul project was originally a trio consisting of Charlie Stacey, David Paulis, and Enrico Truzzi. After
their first EP 'The World Was Made Phresh" on Hyperjazz Records, Stacey left the group. Its name takes
direct inspiration from a Sun Ra sentence: "So I play phre music – music of the sun". David and Enrico have
created an ensemble that tries to take down the traditional rules of jazz, continuously absorbs new influences
and sounds, and portrays the contradictions and conflicts of our times. Phresoul is a group that can be
modulated as required and that looks to improvisation as a great possibility to create something different and
truly personal. A young band – made up of young elements with very clear ideas – determined to take on an
important role in the process that has seen jazz at the center of a cultural and sociological revolution/
evolution for some years now on a global level.
TJ Scratchavite
A cassette tape player and a screwdriver deeply connect TJ Scratchavite with improvisation and sampling.
Based in Mantua, and inspired by the American DJ Ruthless Ramsey, he is among the few in the world to
have used the scratching technique on magnetic tapes. Growing up and living in hip-hop belief, he constantly
experiments with the art of scratching in several music contexts.
Credits:
Drums: Enrico Truzzi
Bass & synth bass: David Paulis
Scratch: Lorenzo Faglioni
Video Shooting: Luca Moretti, Matteo Bigi
Editing: Luca Moretti
Tracklist:
01 Brazilian Nightmare 3:25
02 Arnold 4:12
03 A16 4:46