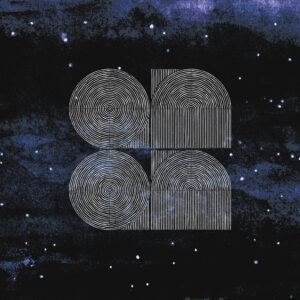 ANAN is a project borne from DJs Roberto Agosta and Massimo Napoli's musical inspiration. The name ANAN simply comes from the initials of the two composers' surnames – Agosta and Naples – twice repeated. Four letters, also contained in the album title Room, refer to the space in Catania, Siciy, where the two artists create their music.
Room is a mature and intense album that draws inspiration from the two composers' favourite genres in music: jazz, '70s psychedelia, afrobeat, cumbia and soul. The album's ethereal sound draws the listener into a melting pot of these musical styles that blend perfectly with each other, making the album both versatile and innovative. A combo of session musicians colours and masterfully enriches the deep melodies of the recordings, as though it were a live session coordinated and directed by the two DJs.

EDEN feat. The Invisible Session – Following a brief introduction, this is where the album takes off. The jazz and cinematic atmosphere make "Eden" a cosmic, dreamy and delicate composition, enriched by The Invisible Session's powerful and syncopated rhythm.
NAIF – This is a piece inspired by traditional African songs, with the addition of a modern and jazzy arrangement. The listener will enjoy its fluidity, perfect for the most refined and elegant dancefloors.
EROS – A composition that blends Ethiopian and Indian culture whilst immersed in a jazz and psychedelic setting.
MIND – A nocturnal cumbia that develops around a floaty piano figure and a hypnotic arrangement, completed by a perfect blend between the bass drum and percussive rhythm. A song of great intensity and atmosphere.
ANAN – Minimal jazz made cool by a harmoncally suspended piano accompaniment and dissonant guitar.
LOLA – The percussive jazz-funk psychedelia of the Italian B–movies is the inspiration for this track, calling to mind a retro atmosphere contemporarised by an effective and solid groove.
ETNA – An organ-based spiritual poem, that subtley recalls the psychedelia of The Doors and the words of Gil Scott-Heron. The result is an intense and percussive groove rooted in hypnotic sounds.
EDEN – The jazz and cinematic atmosphere makes Eden a cosmic, dreamy and delicate ballad full of pathos.
ETNA JAZZ feat. The Invisible Session – The Invisible Session keep the same mood as the original version, with the addition of vibraphone and explosive drumming that completes the overall picture.