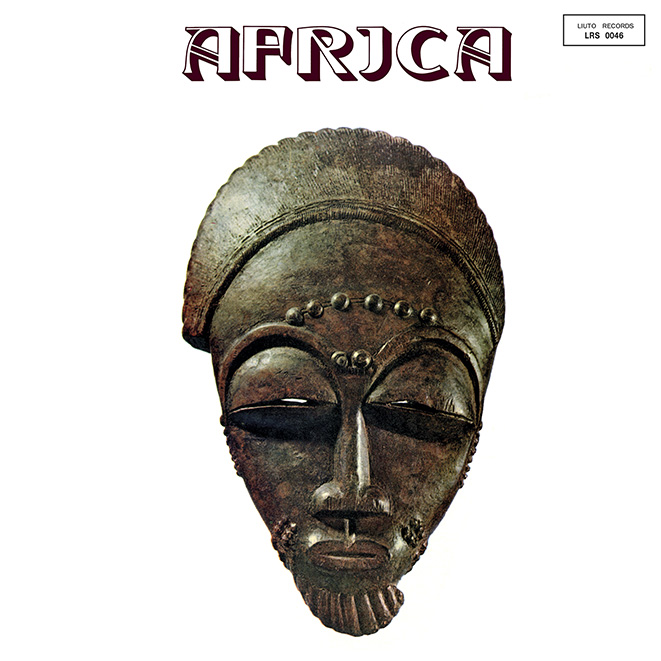 LP | DIALP920 | 8018344499208
CD | DIACD920 | 8018344399202
M. ZALLA (PIERO UMILIANI)
Africa
Africa, released by Liuto Records – the label founded in 1970 by Piero Umiliani and his wife Stefania – belongs to the canon of library music produced in Italy across the 1960s, 70s, and 80s, which encountered many of the country's most talented composers employed within the film industry, where they were offered unparalleled creative freedom to experiment and produce radical and forward-thinking sounds.
A long-standing holy grail for collectors of visionary Italian music, Africa emerged under Umiliani's moniker M. Zalla, the pseudonym he used when tidying up uncompromising and avant-garde music textures. It was years ahead of its time upon release in 1972, encountering the maestro locked within the walls of his Sound Work-Shop Studio, weaving complex narratives and sonic collisions, while incorporating dozens of influences from a life spent experimenting and discovering new sounds.
Launching from the prog-tinged rhythms of "Africa To-Day", the album immediately shifts toward radical waters with the glacially paced pulsing rhythms and abstract electronics of "Echos" and "Sortilege", the rippling minimalism of Savana, and the 'fourth world' temperaments "Green Dawn", but still refuses to be nailed down. Across the two sides, experimentation drives the sound, as the hypnotic drumming and bass lines of "Rhythmical Stress" break through, opening space for the flute driven works, Sadness", "Folk Tune", and "Mysterious, " as much as diving, percussive and tonally rich works that make up the majority of the second side.
If ever there was an LP to expand the notions of Library music's vast potential and scope, M. Zalla's Africa has to be it. Nearly 50 years on, it feels as fresh and forward thinking as anything that has come since. A true masterpiece of the genre, that stands with best of any other idiom of experimental music, it's impossible to recommend enough. The album comes remastered from the original analogue master tapes, and housed in a sleeve that faithfully reproduces the original cover design and also include a obi-strip,
Tracklist LP:
A1 Africa To-Day 4:45
A2 Savana 2:42
A3 Green Dawn 2:22
A4 Rhythmical Stress 2:57
A5 Drums Choral 3:50
A6 Lonely Village 1:54
A7 Mysterious 1:33
B1 Echos 2:27
B2 Sortilège 3:52
B3 African Suspense 3:22
B4 Sadness 3:23
B5 Rite 1:37
B6 Folk-Tune 2:18
B7 Drums Suspence 2:47


Tracklist CD:
01 Africa To-Day 4:45
02 Savana 2:42
03 Green Dawn 2:22
04 Rhythmical Stress 2:57
05 Drums Choral 3:50
06 Lonely Village 1:54
07 Mysterious 1:33
08 Echos 2:27
09 Sortilège 3:52
10 African Suspense 3:22
11 Sadness 3:23
12 Rite 1:37
13 Folk-Tune 2:18
14 Drums Suspence 2:47